Community Survey: What's in your vacation plan?
Although the United States is the only industrialized country that does not require employers to provide paid vacation days and several recent studies have found Americans are taking less vacation than they used to, that may be starting to change, according to Project Time Off, a group financed by the U.S. travel industry.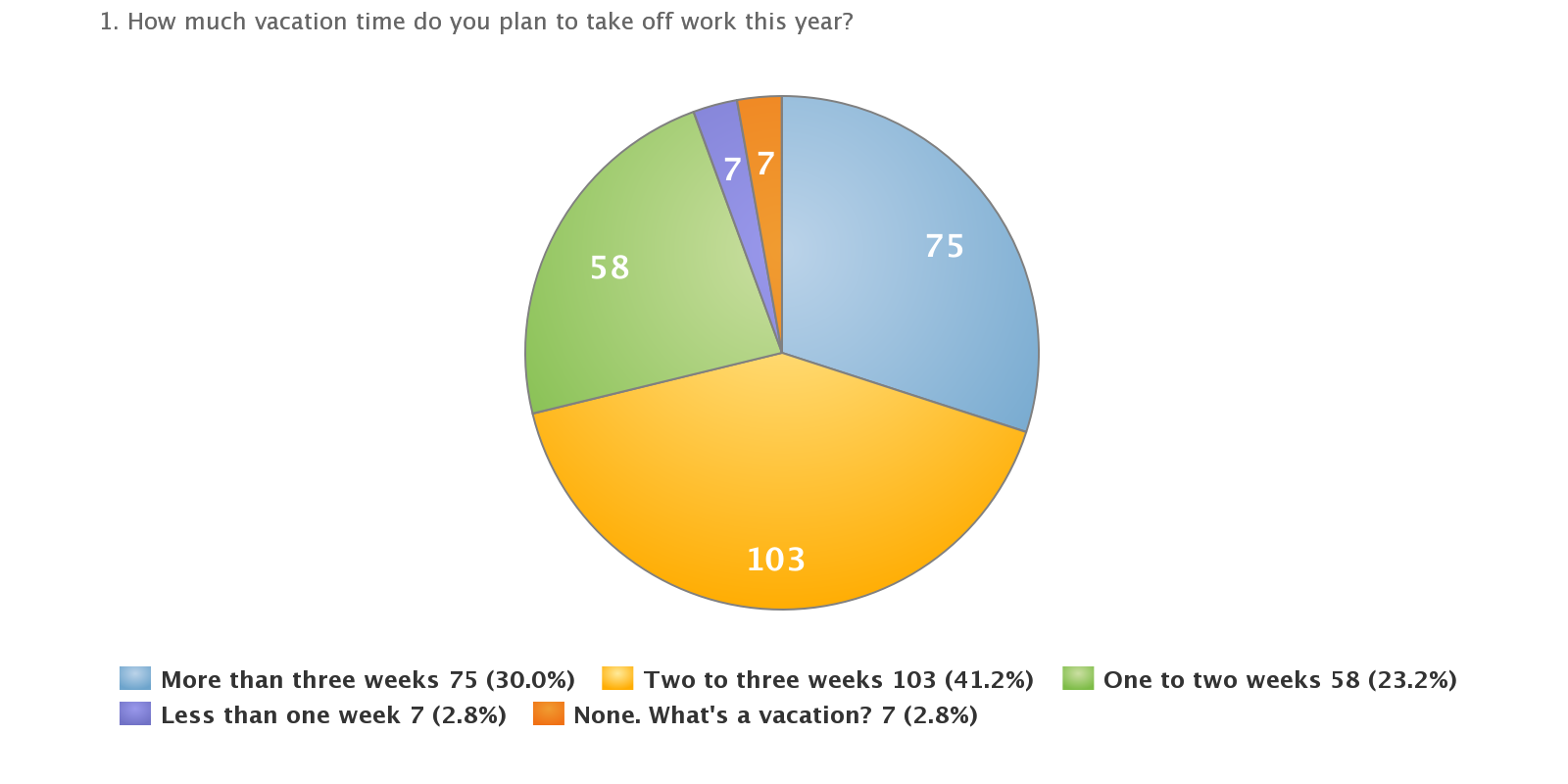 The group recently reported that that Americans in 2017 are using slightly more vacation days than they did in the past few years, although they're still using taking fewer vacation days in a year than they did from 1976 and 2000.
More than 70 percent of the respondents to our most recent 1Q community survey said they plan on taking more than two weeks of vacation this year.