Community Survey: How useful were Congressional campaign ads?
It turns out those political TV ads we all love to hate may have utility after all. In our most recent 1Q community survey, 48 percent of the respondents found mailers and other political ads to be useful as they made up their minds on how to vote in the special election in 6th Congressional District.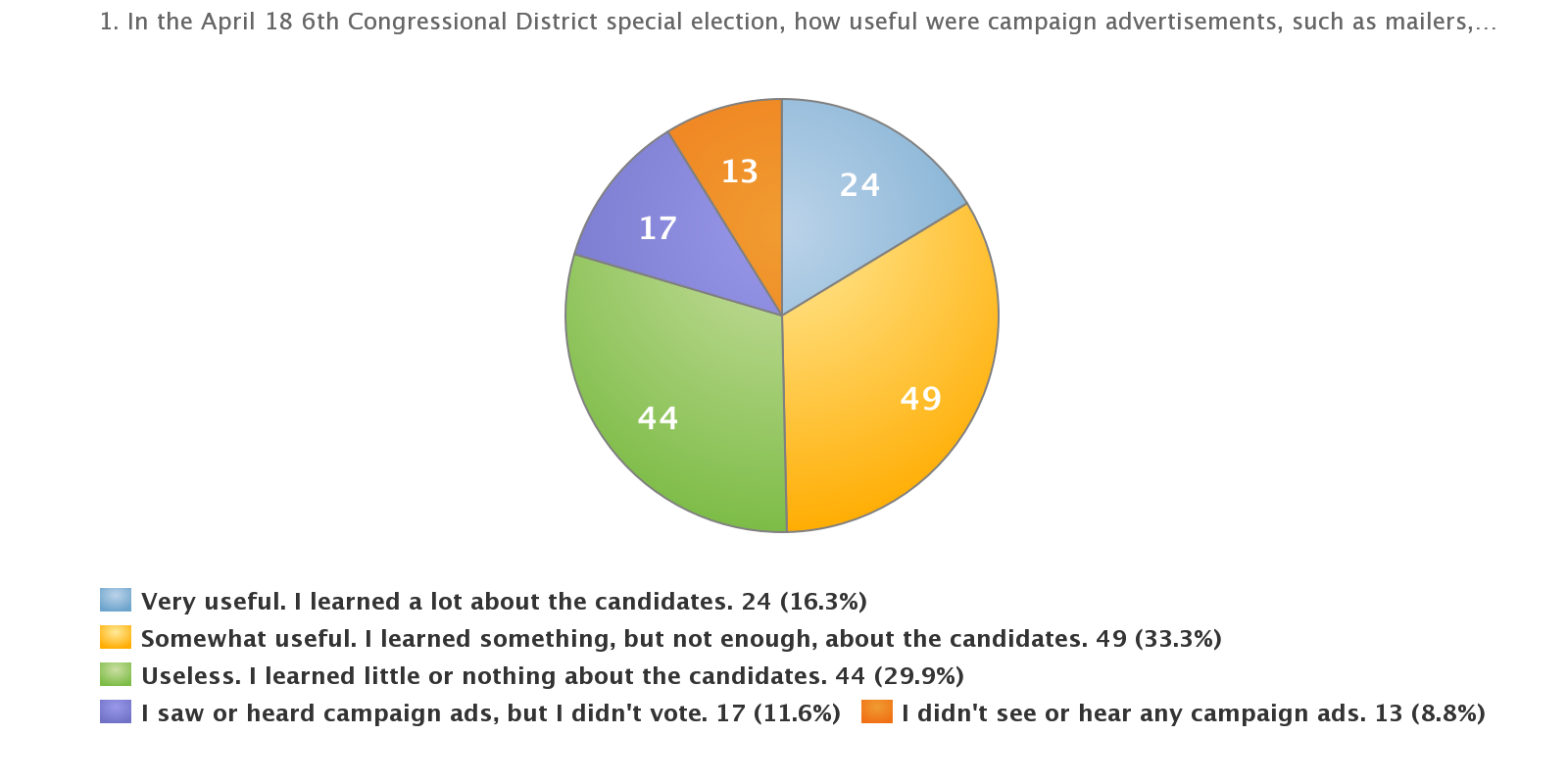 Thirty percent of the respondents to the cellphone survey said the ads were useless, but 16 percent found them "very useful" and 33 percent said they were "somewhat useful."
The rest of the 147 residents of Sandy Springs, Dunwoody or Brookhaven – the portions of the 6th District within Reporter Newspapers' circulation area – who responded said they didn't see or hear any ads or mailers, or didn't vote.