Community Survey: The importance of women on the ballot
More women candidates are appearing on ballots this summer and fall, and a substantial majority of the respondents to our most recent 1Q.com community survey found that to be a good thing.
Asked whether they thought increased representation by women was an important consideration when they voted, 70 percent of the 200 respondents said a candidate's gender was very important or mattered a little. Just three in 10 said gender made no difference.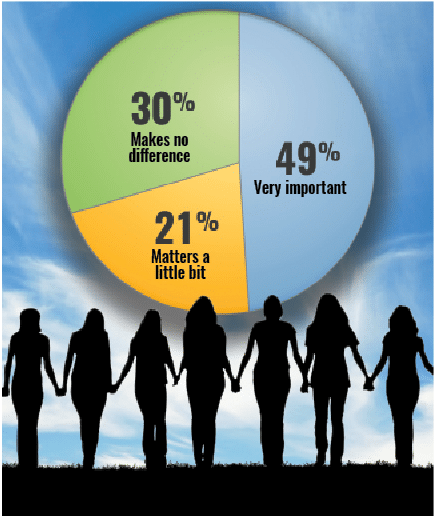 And the gender of the person answering the question seemed to matter in determining her or his answer. About two thirds of the people who answered gender was "very important" were women. And nearly twice as many men as women felt that gender made no difference.