Coronavirus USA Survey Results – 6/22/20
This week'snational survey found an overwhelming number (84%) of Americans believe mask wearing is important to combat the pandemic, but behavior lags with only two-thirds (67%) reporting they "Always" or "Often" wear masks. There was also a massive spike – +16% – from our survey two weeks ago in the number of Americans reporting that they are "Extremely Concerned" about the pandemic (23% to 39%).
Additionally, with new coronavirus cases surging in the Southern and Western US and the CDC saying that mask wearing could save 33,000 lives by October, our state surveys of CA, TX, FL, and NY showed that Texas is the only large state surveyed to have mask compliance levels below the national average. Meanwhile, New York and California posted compliance levels nearly 20 points higher. Florida's mask wearing compliance is only slightly ahead of the national average.
Finally, businesses concerned about compelling customers to wear masks should feel reassured. 83% of Americans support stores and restaurants who enforce mask compliance, and only 6% feel "very negatively" towards them.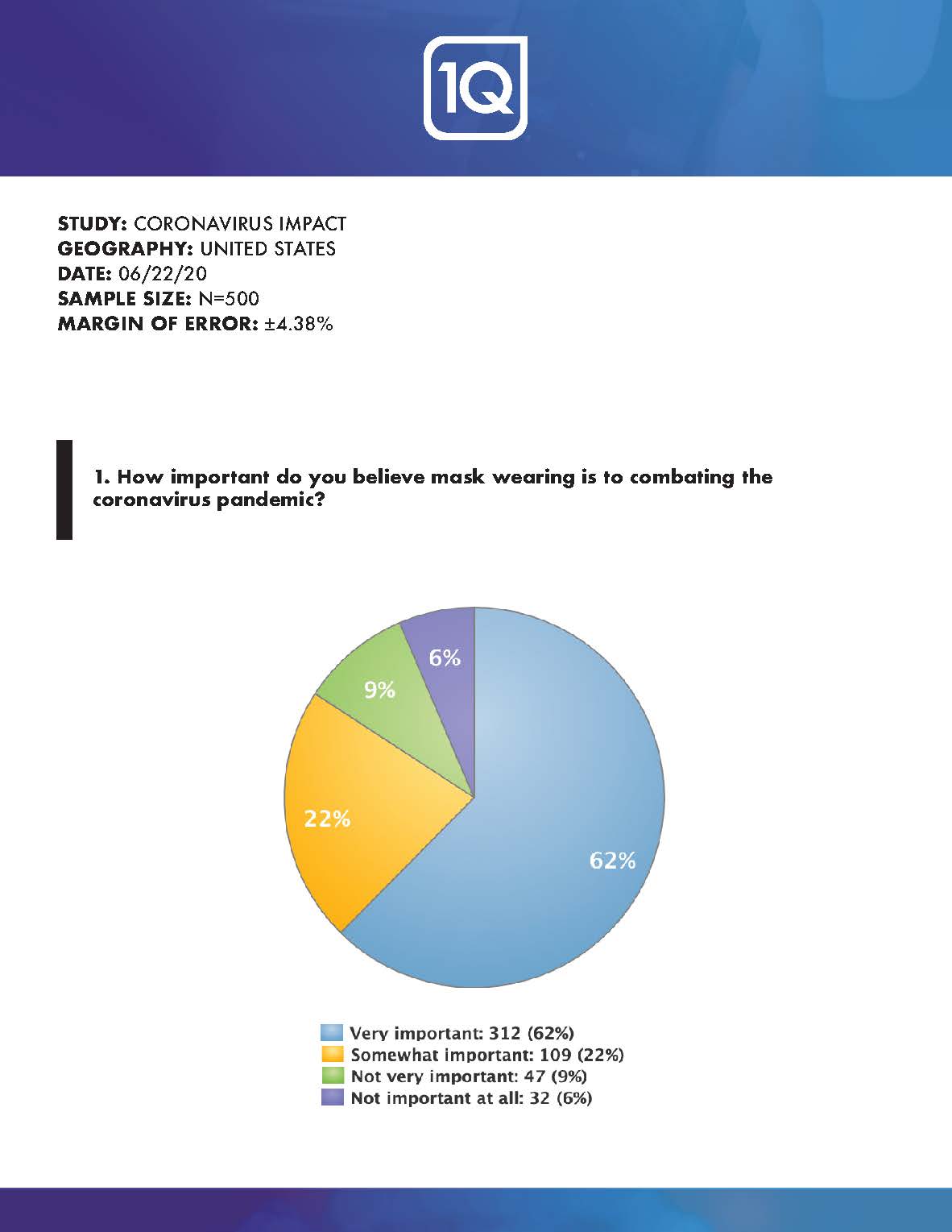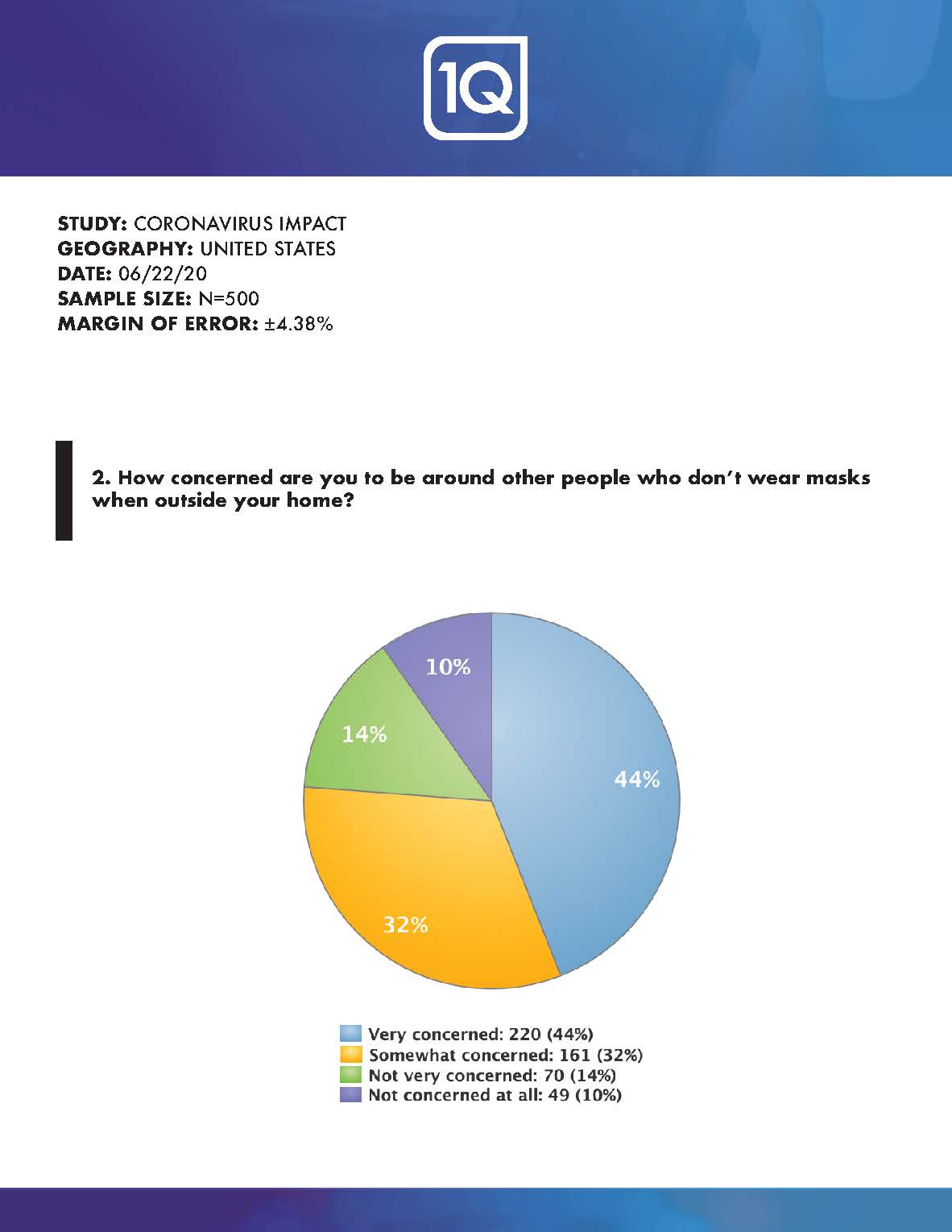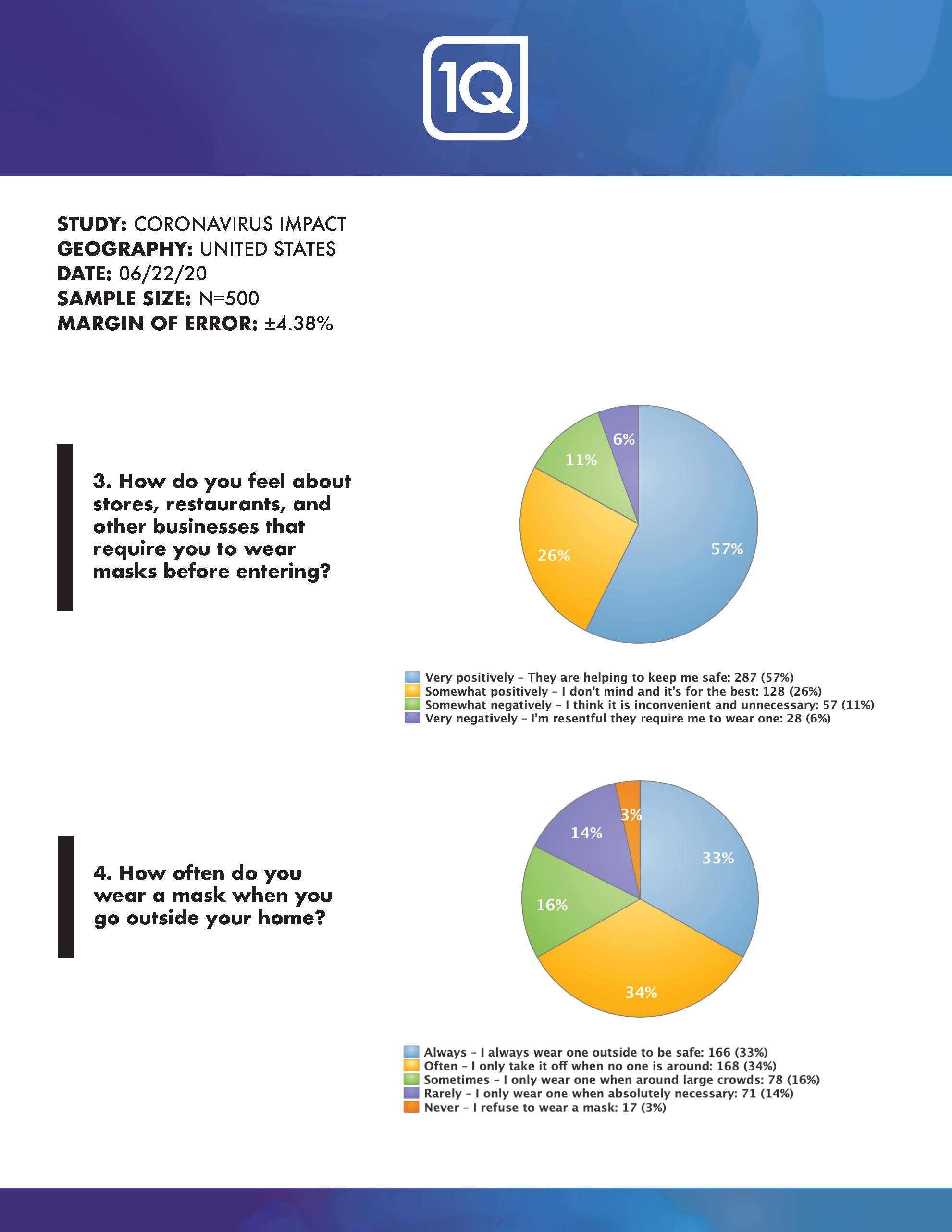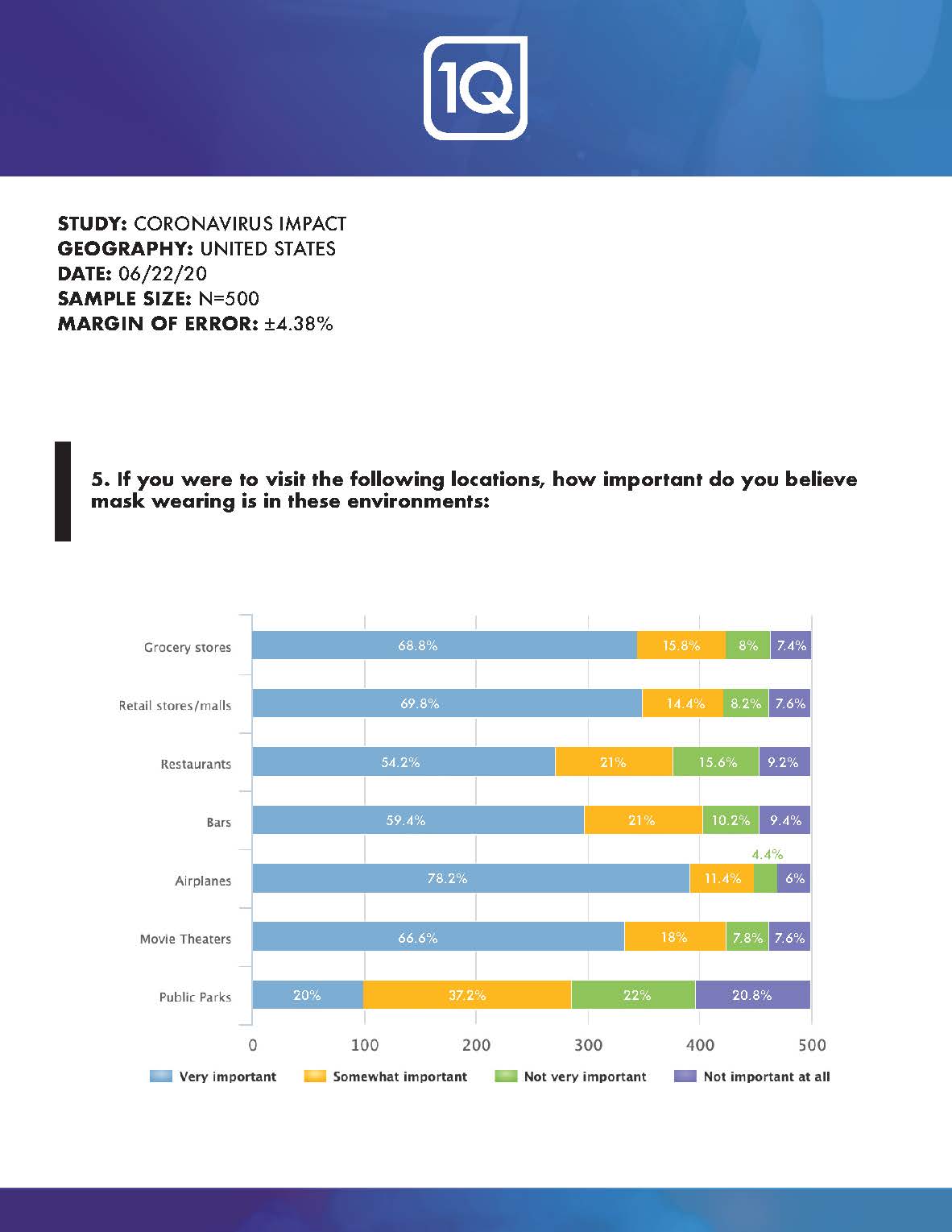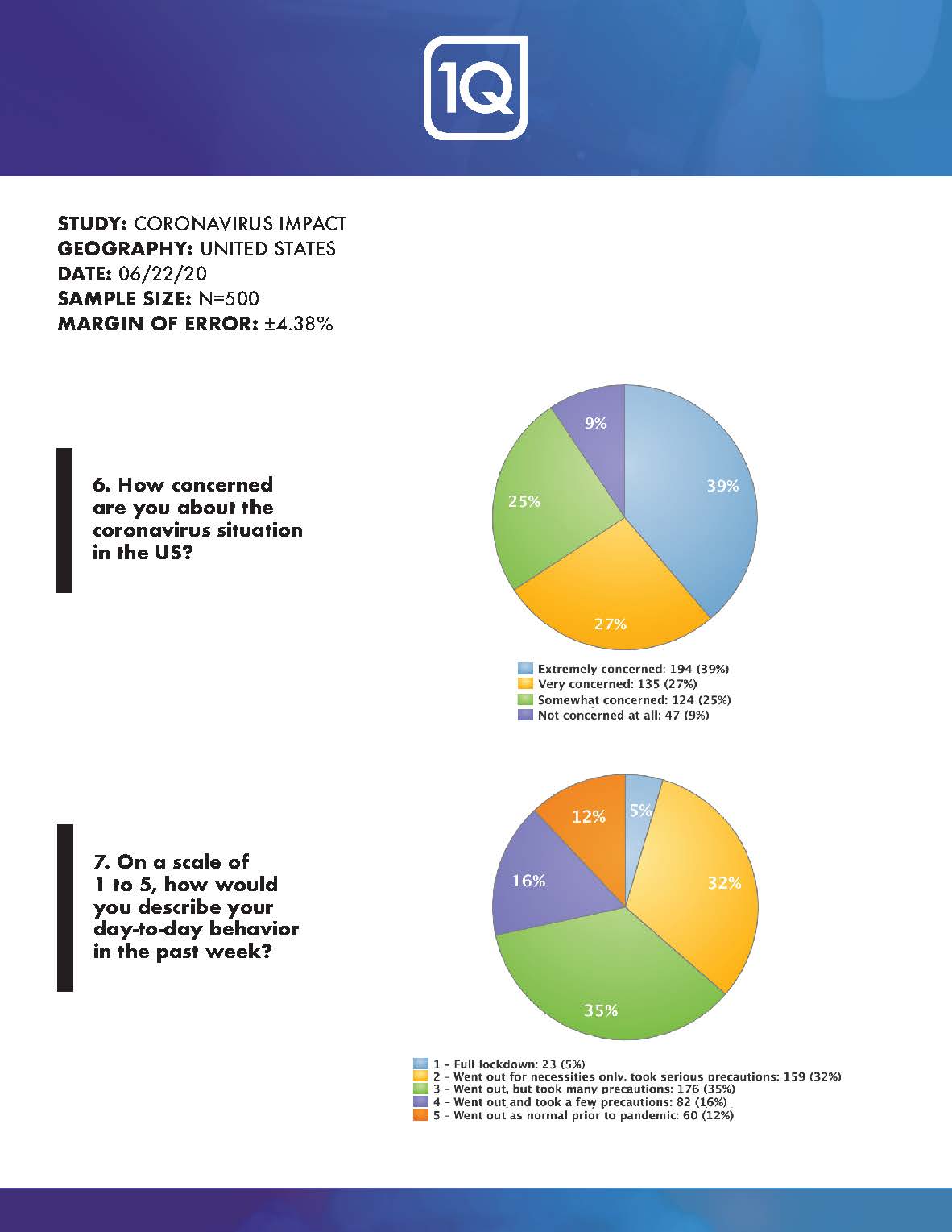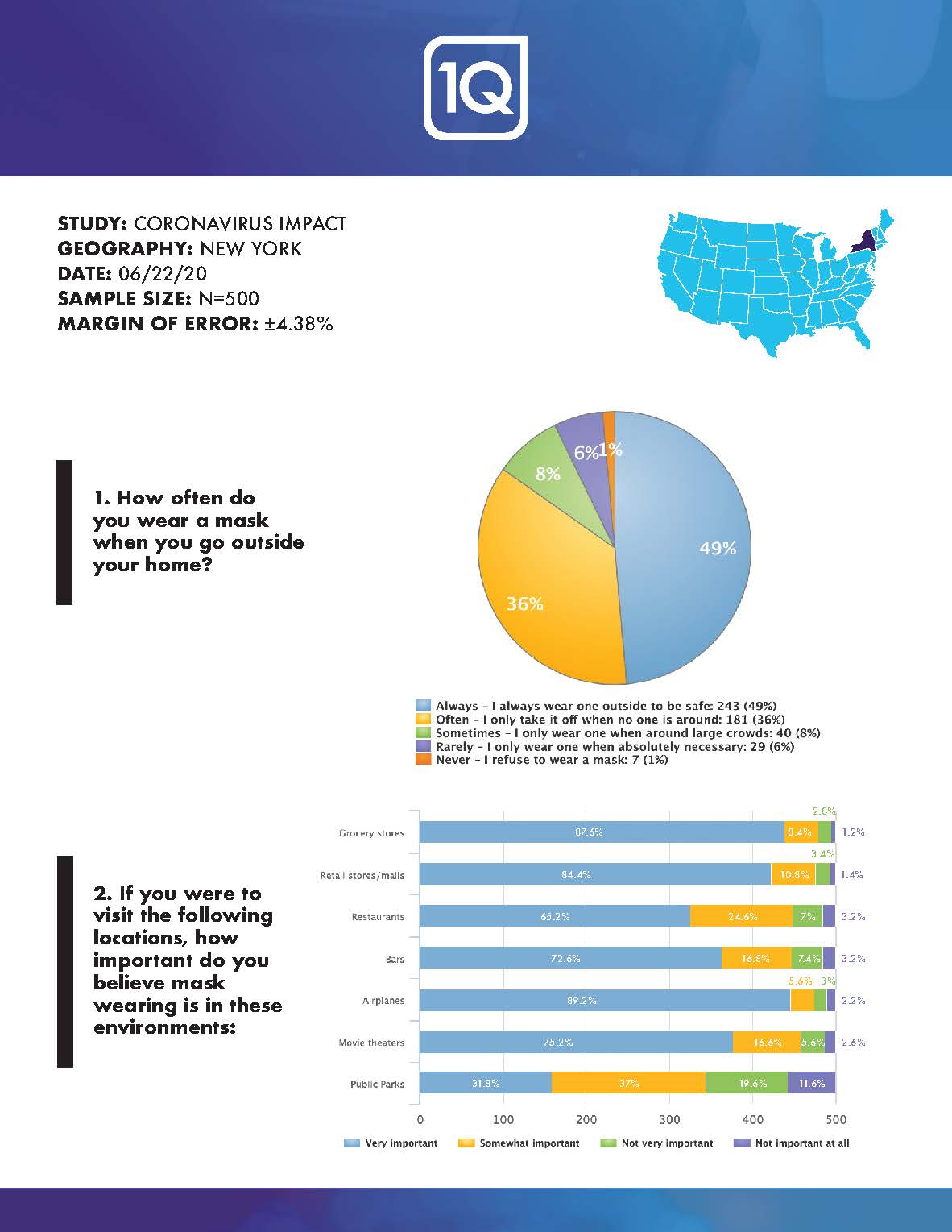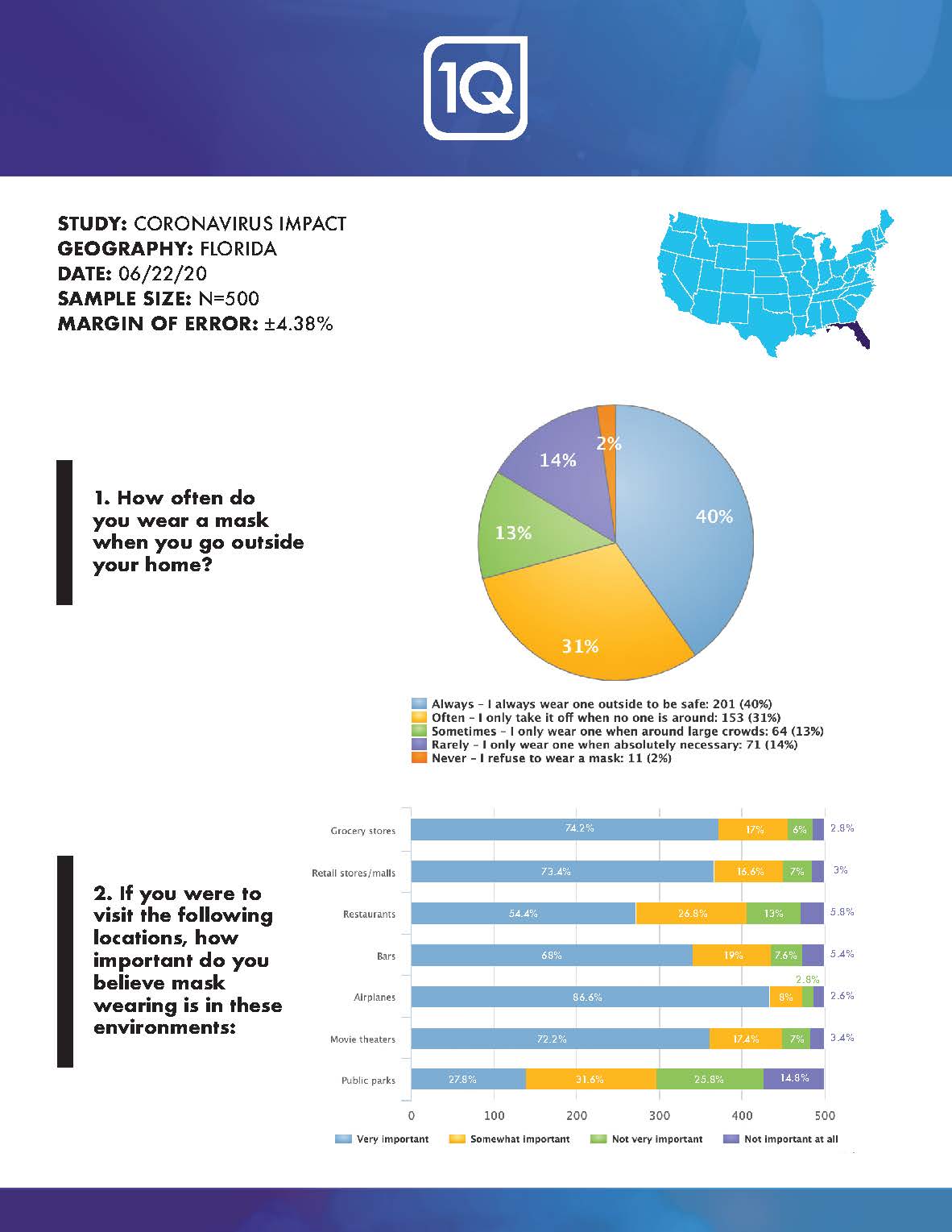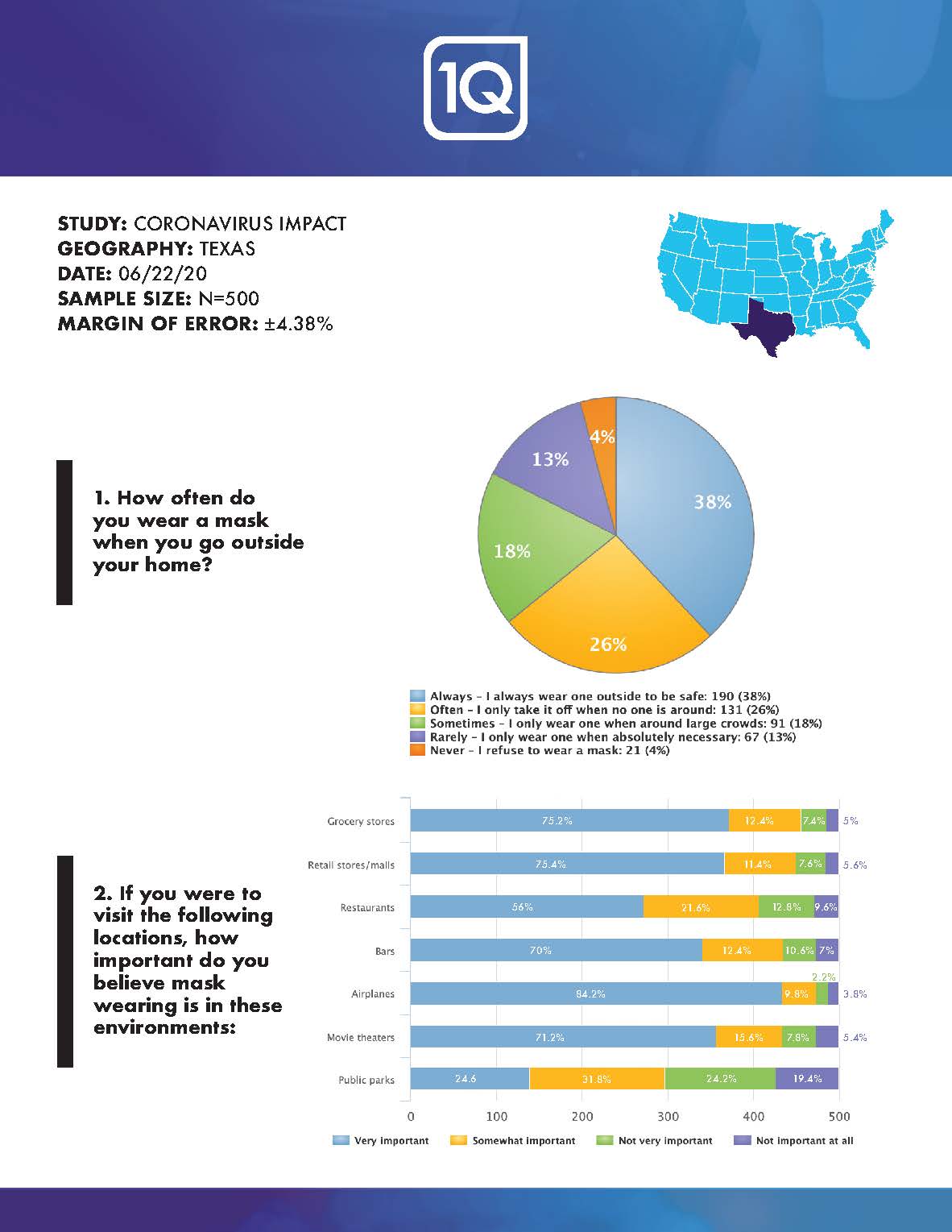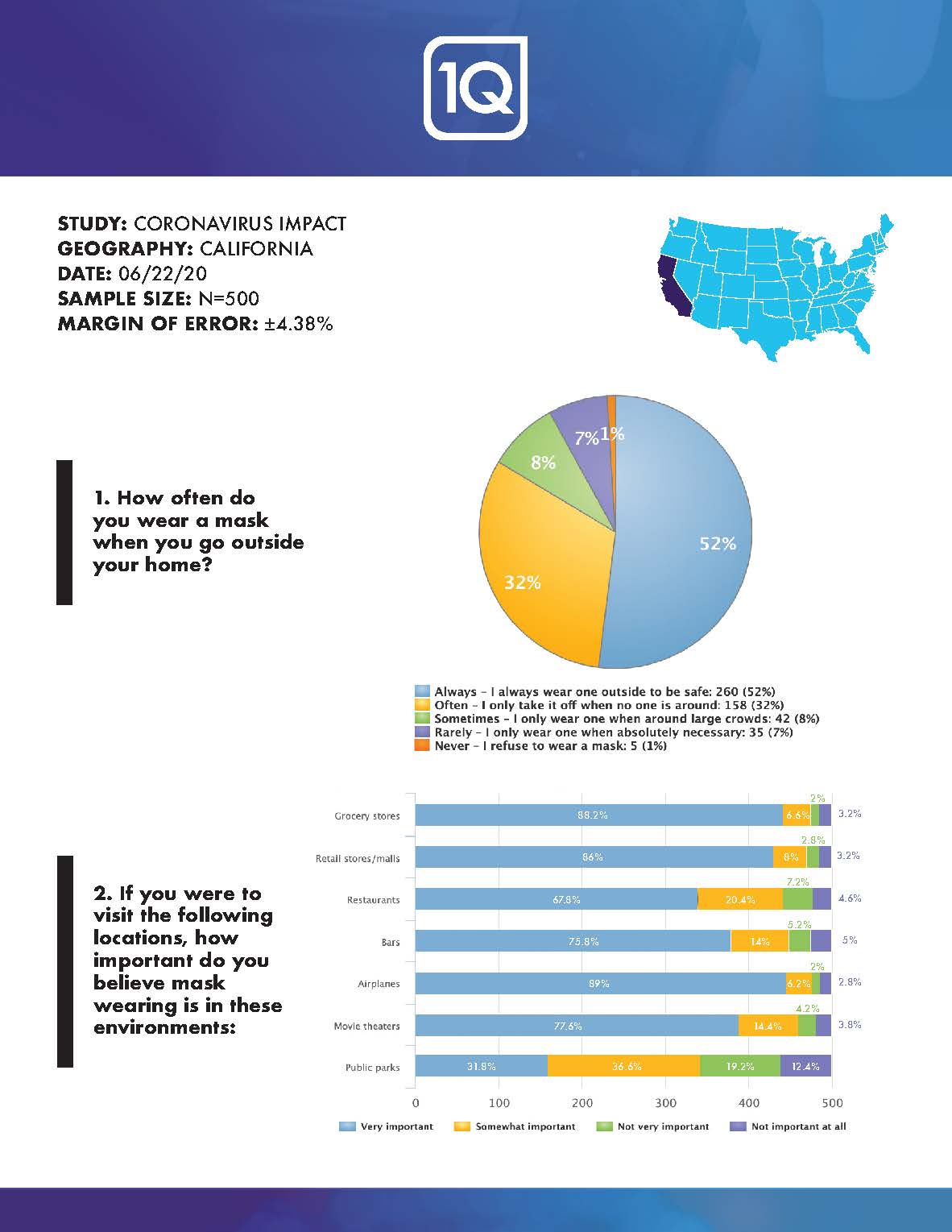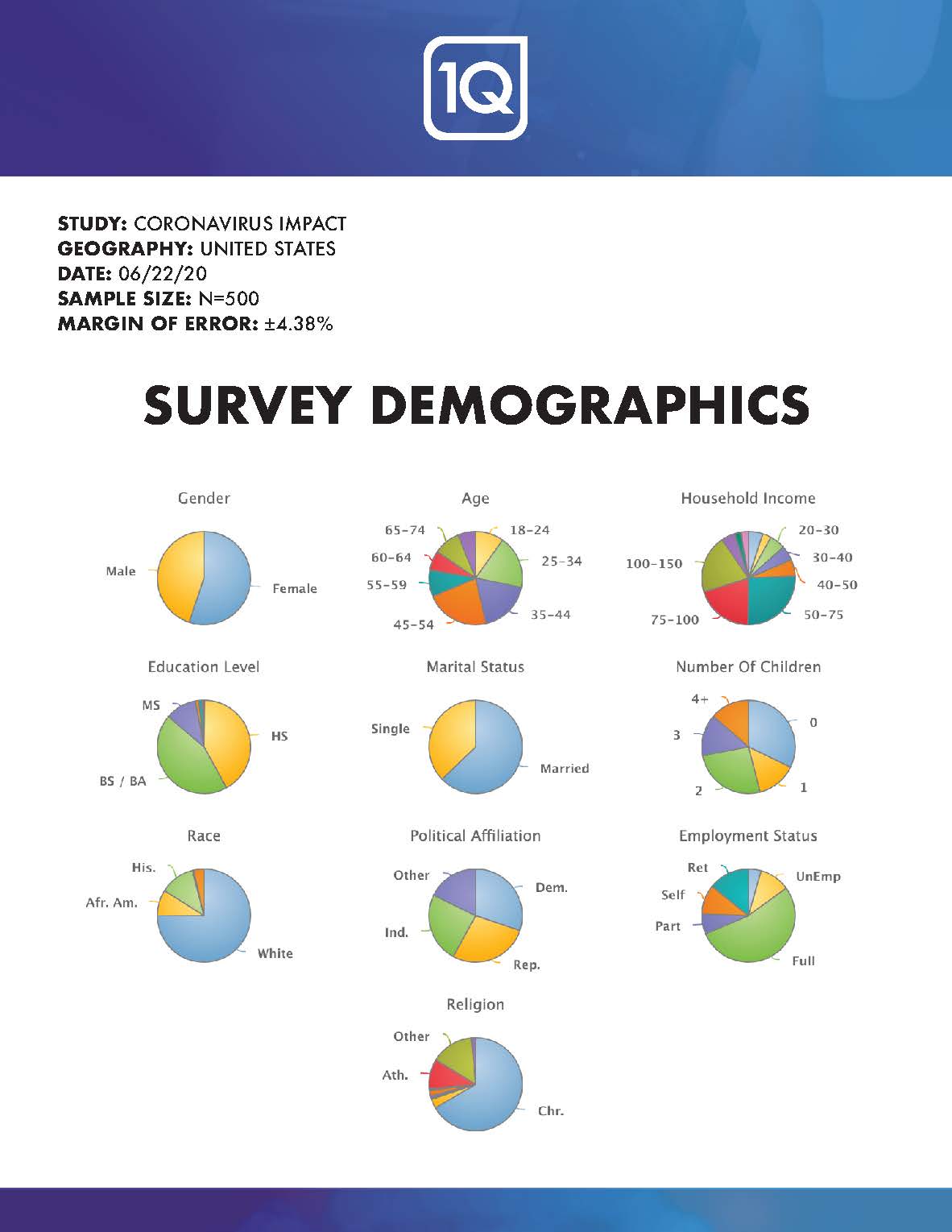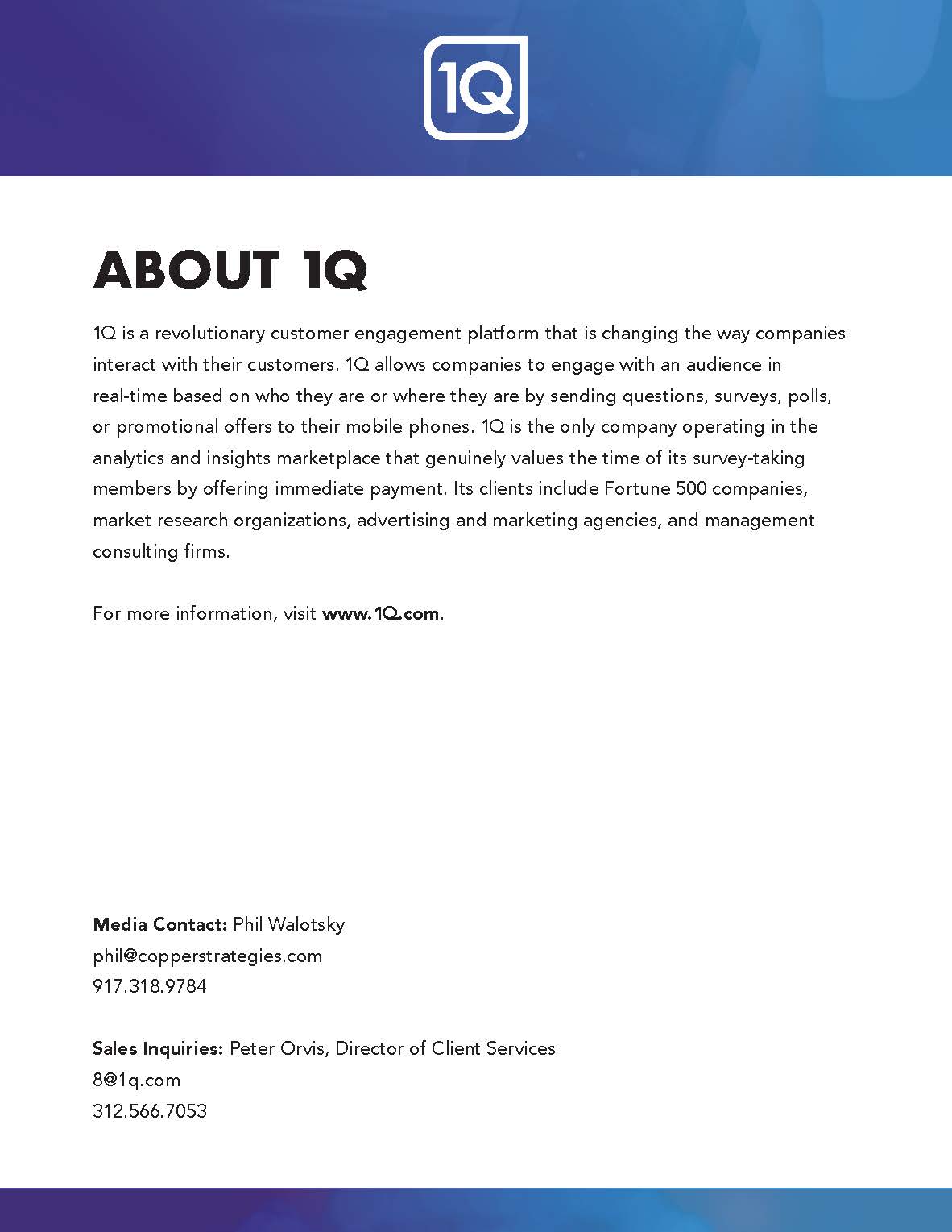 {{cta('cdaf5981-427f-44ae-aaec-0a64fb7af1df','justifycenter')}}